I'm no beauty/make-up guru or anything, but I definitely enjoy getting dolled up ^__^ A friend reminded me the other day that
e.l.f. cosmetics
has a website where you can buy all their stuff. I would purchase e.l.f. products once in a while when I saw something interesting at Target, but the website has TONS of stuff, and all for ridiculously low prices!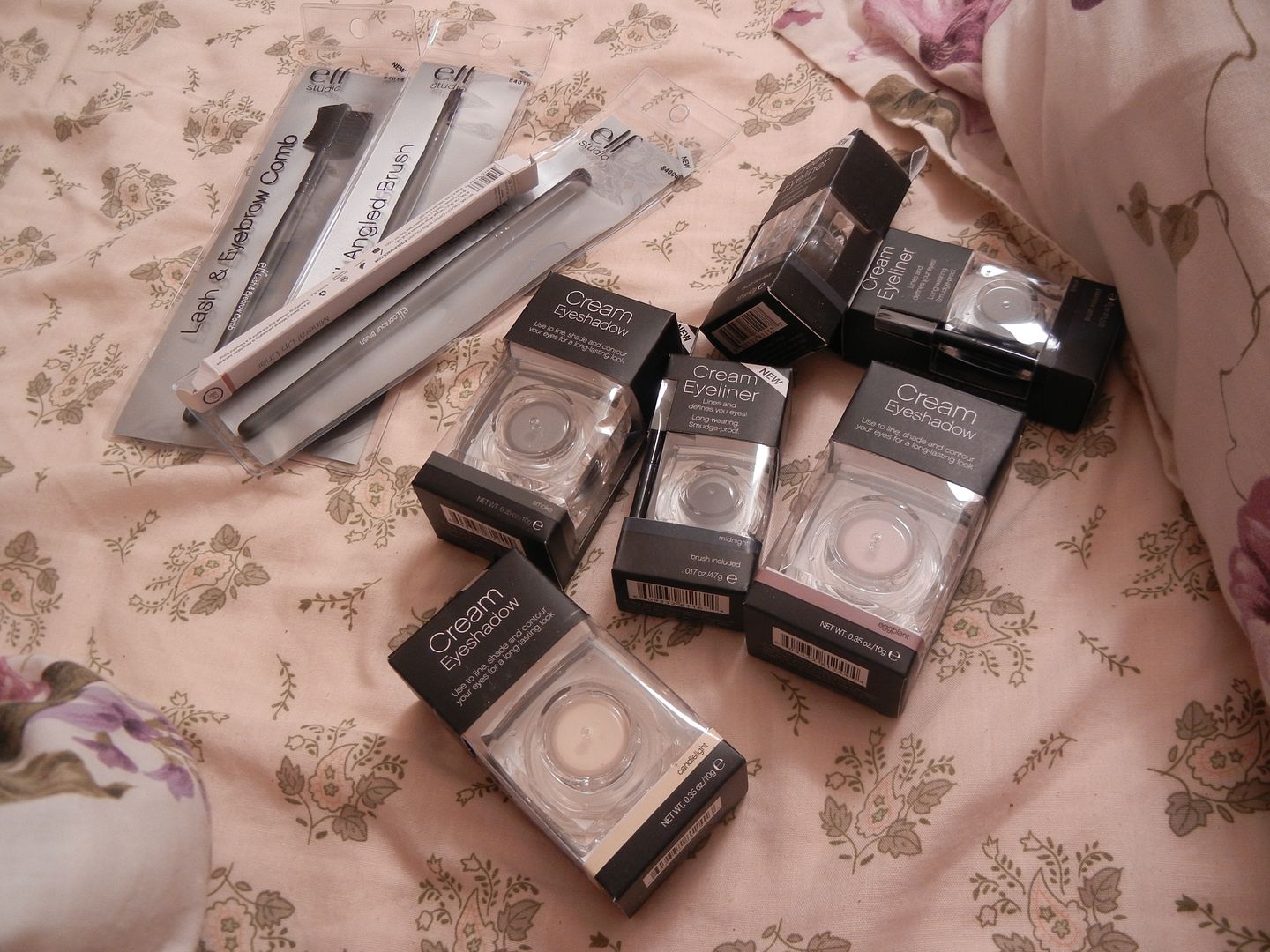 I bought a few things online on Black Friday, and I have to say I'm really pleased with what I got! So much so, I went ahead and made another order a few days ago. So far I have:
Mineral Lip Liner in Rose
Studio Cream Eyeliner in Black, Gunmetal and Midnight
Studio Cream Eyeshadow in Candlelight, Eggplant and Smoke
Studio High Definition Powder


I really like the cream eyeshadow a lot. The consistency is great, and the colors blend well. The cream eyeliner is pretty good (for $3), but not as creamy as I'd like, and the brush that comes with it is crap. The high definition powder does such a good job of setting my makeup, which is important for me because I have oily skin. I would definitely recommend e.l.f. products to anyone who wants to have fun with makeup but does't want to invest in high-end products.
I think natural hair does a good job of setting off bold or natural-looking makeup. I love big curls paired with simple cat eyes, or kinky updos with bold eyeshadow. It's just so pretty! And the combinations are endless! Like I said, I'm no make-up expert (I just started wearing foundation when I got my first job out of grad school 2 years ago!) but I love to experiment, especially when my hair is in its naturally kinky state!
♡Koos