I spent Christmas at my parents' house in South Florida. The weather was great! It was also the first time in a year that all of us siblings were home at the same time. It was a great time.
Before I left DC, I washed my hair with Kinky Curly Come Clean shampoo and deep conditioned with my Shea Moisture conditioner under the dryer for about 30 minutes. Then I put my hair into five flat twists and hopped on the plane! I hate having my hair out on planes because the air is soooo dry. To style my hair for Christmas, I undid each flat twist and then moisturized my hair with a mixture of Herbal Essence's LTR conditioner and water.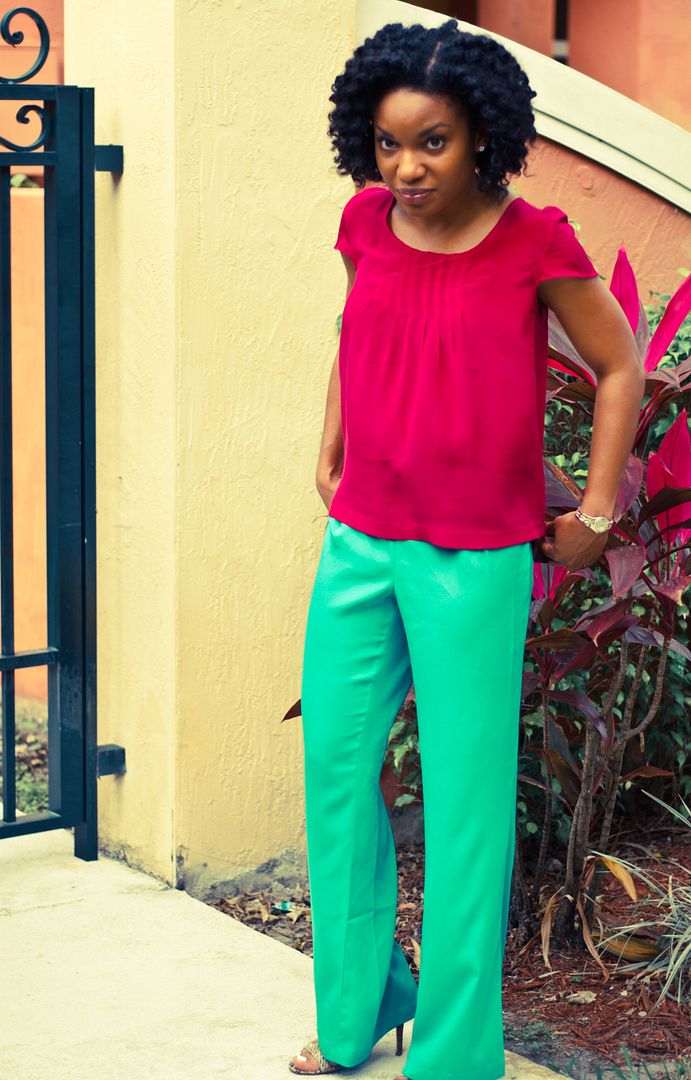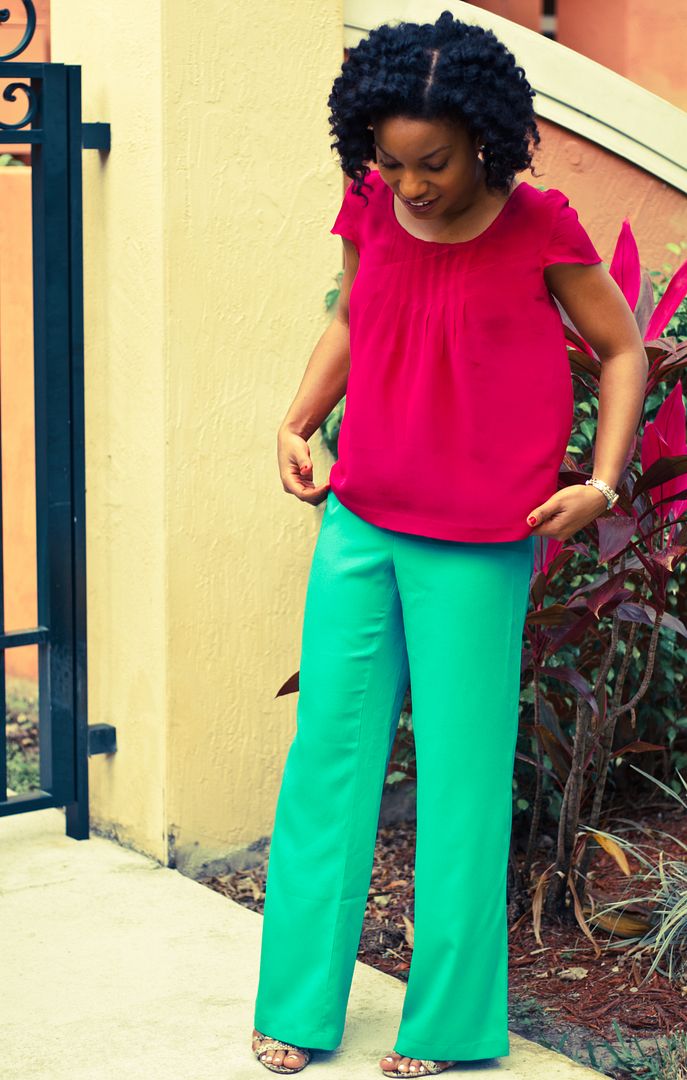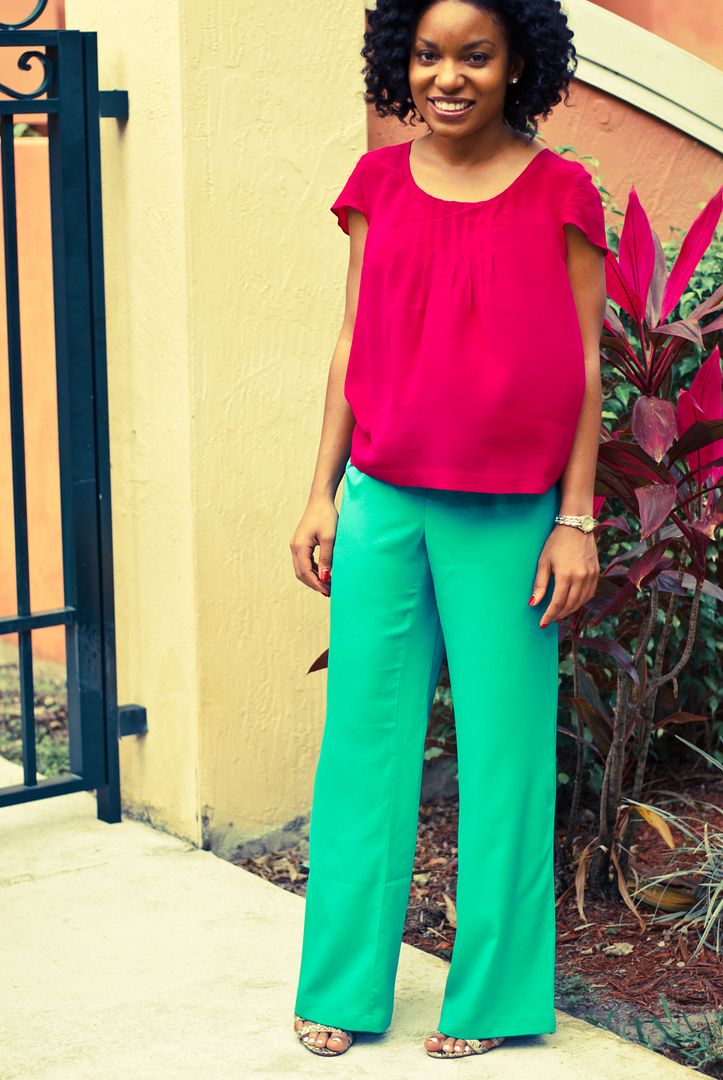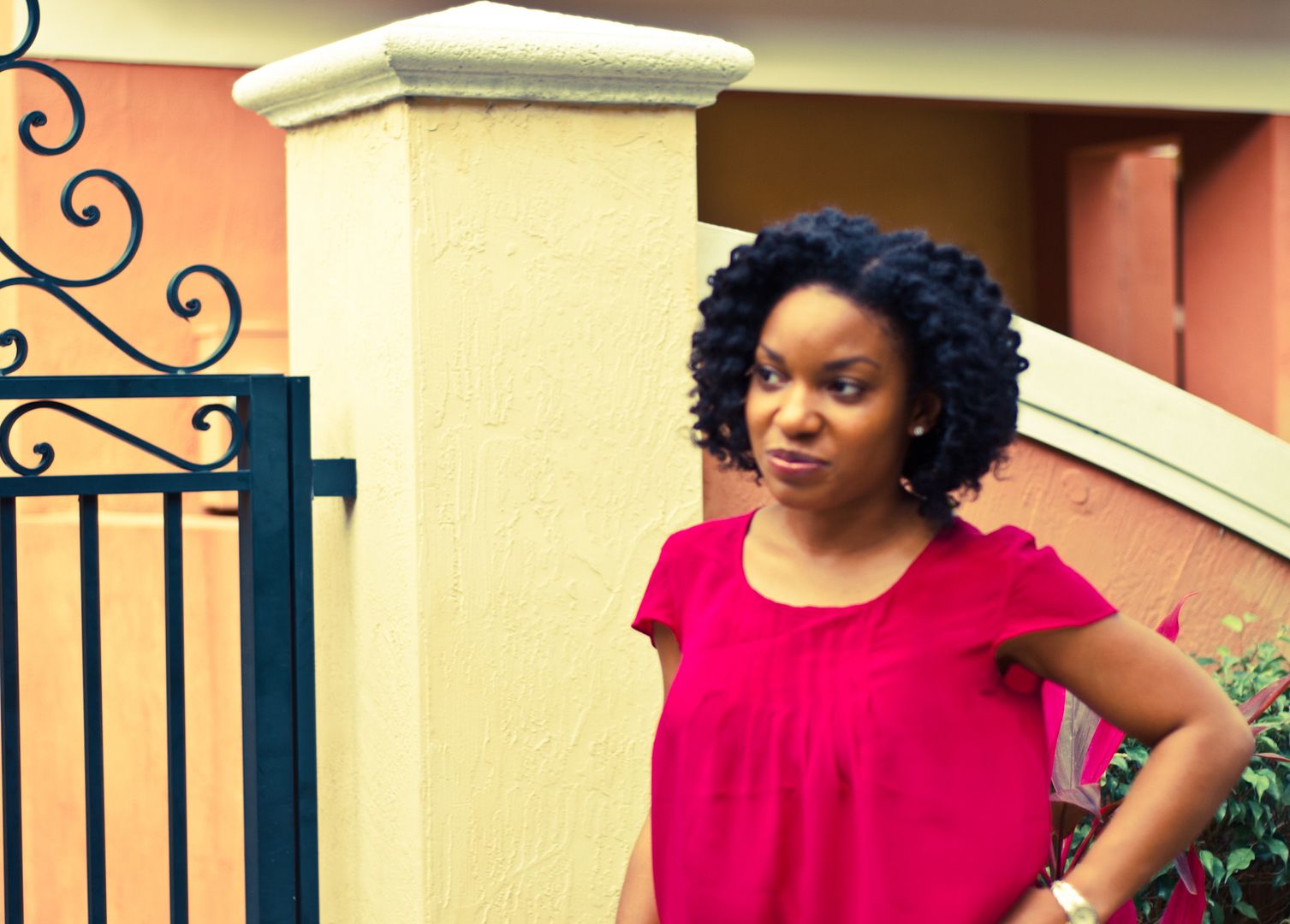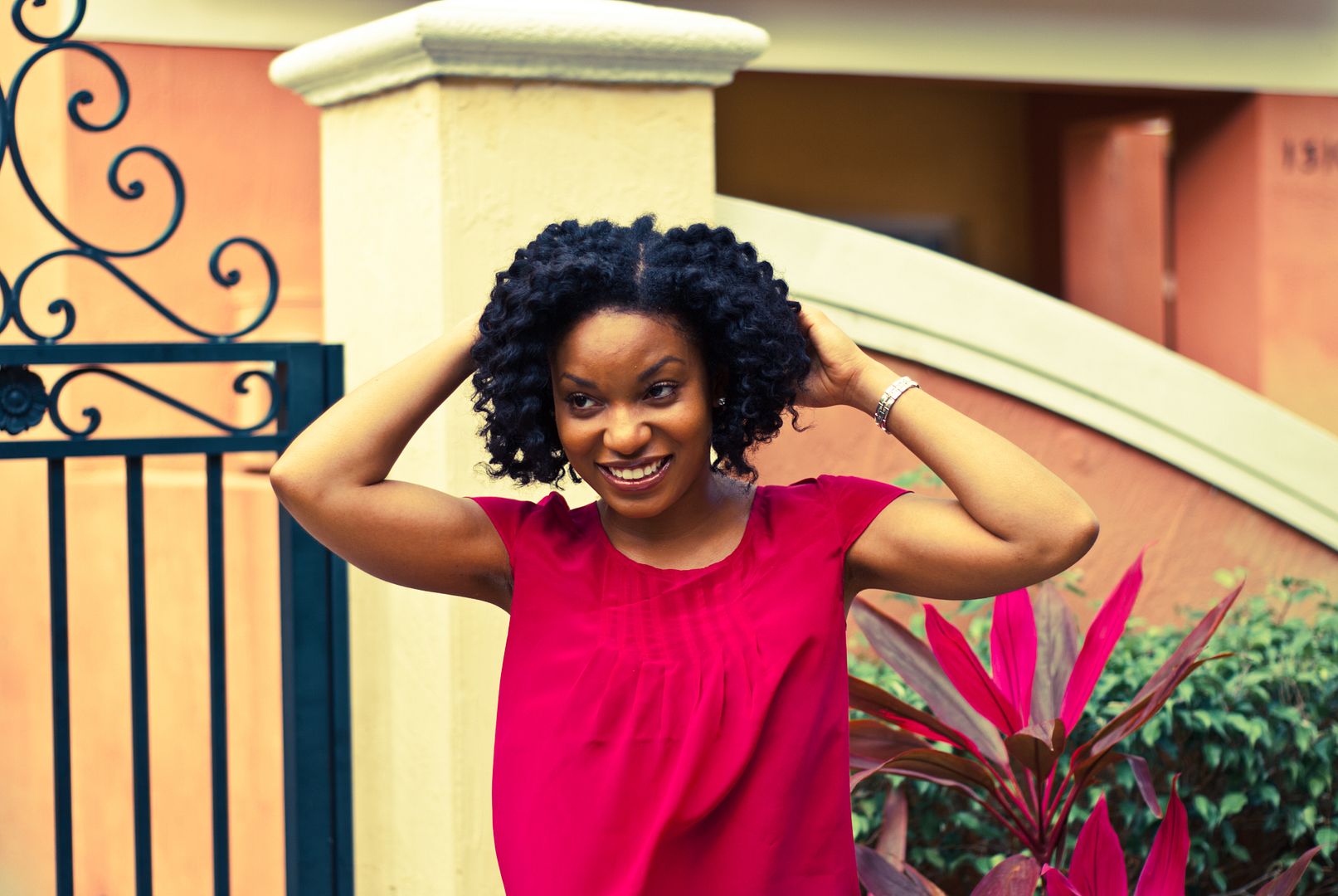 When I bought these pants, I just knew that I would want to wear them with these shoes! I took them with me when I got the pants tailored; it's seriously the perfect combination. I can't wait until it gets warmer!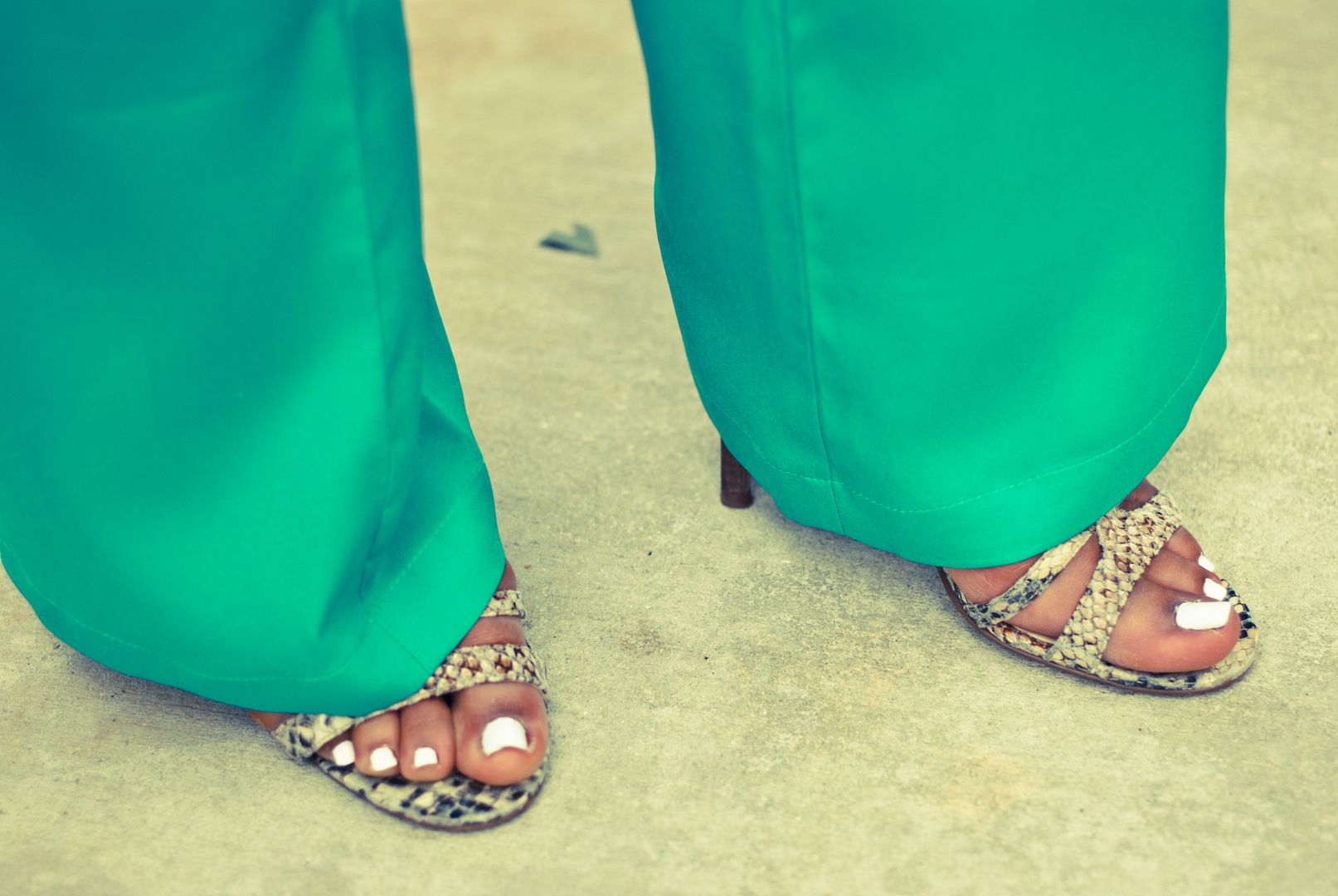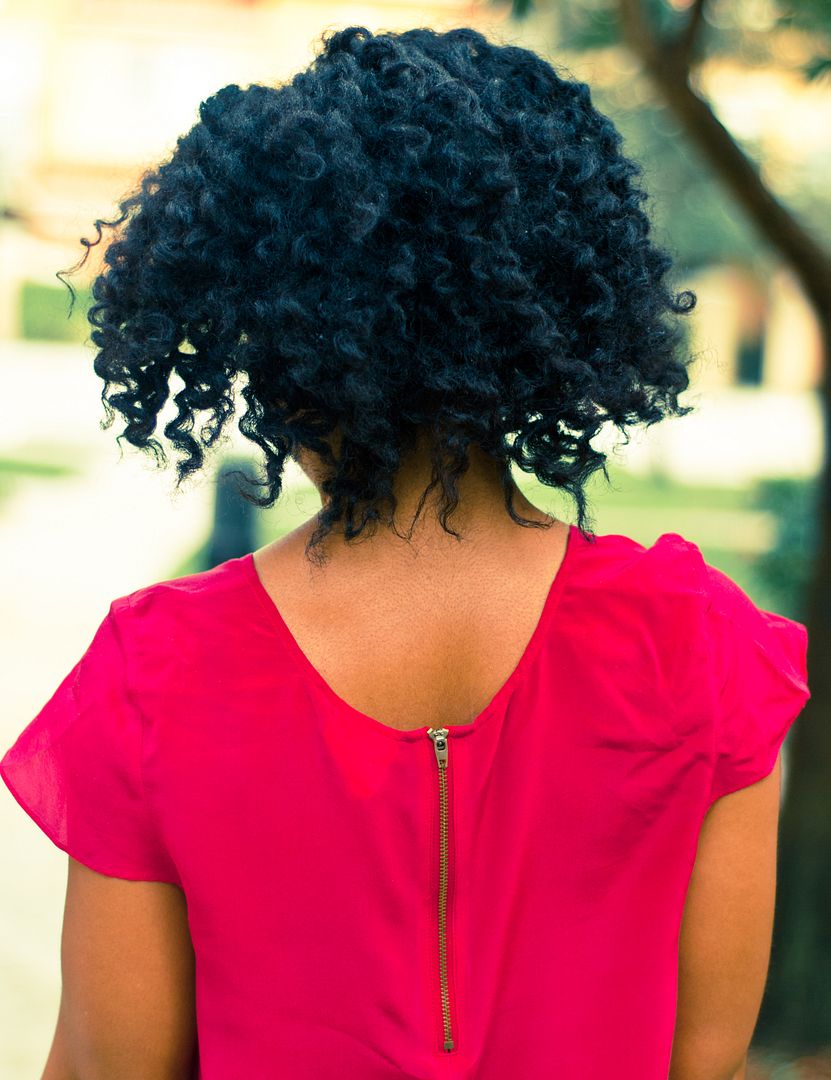 My hair looks so uneven towards the bottom. That's because my nape grows much faster than the rest of my hair. I may start pinning up the very back from now on so that the curls look more uniform.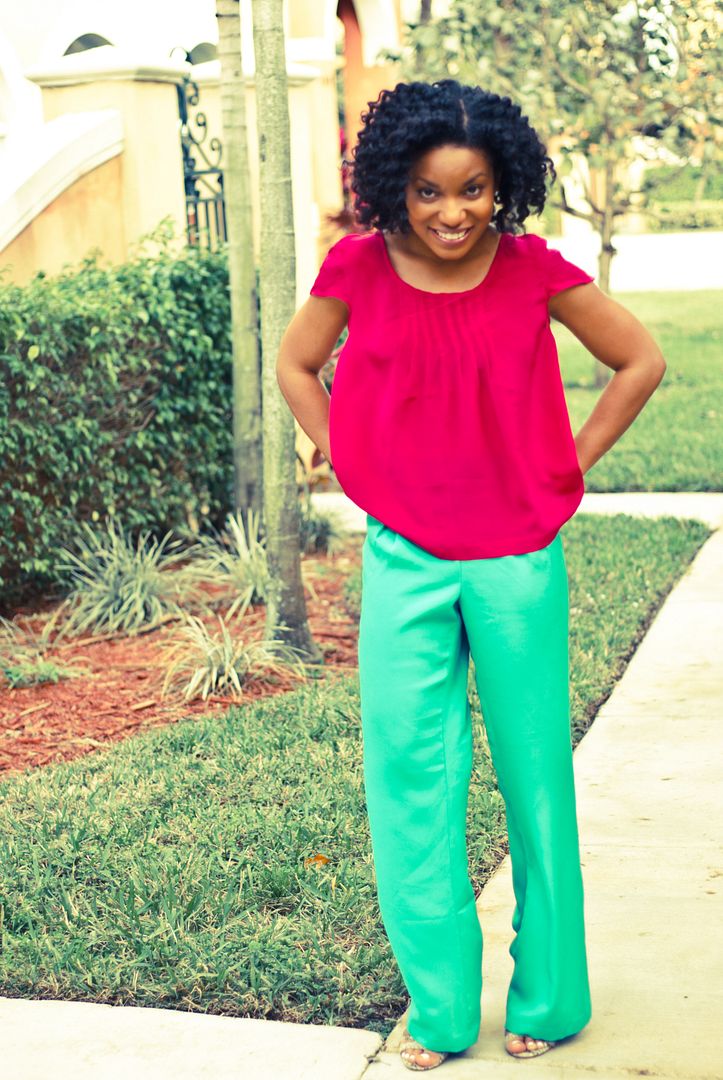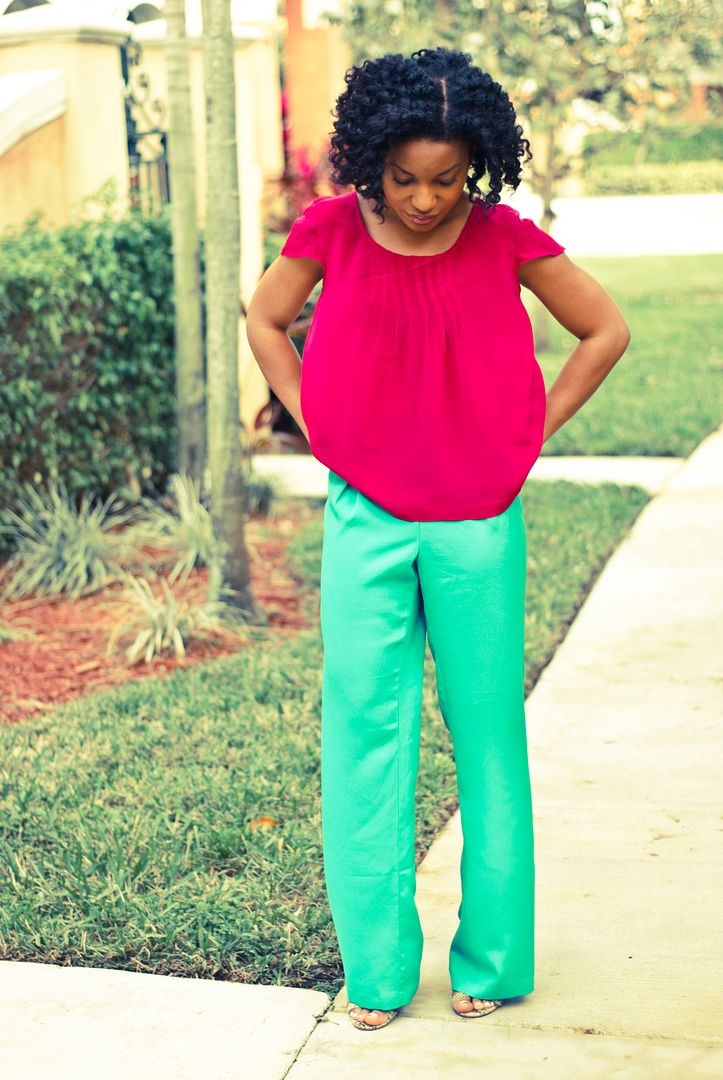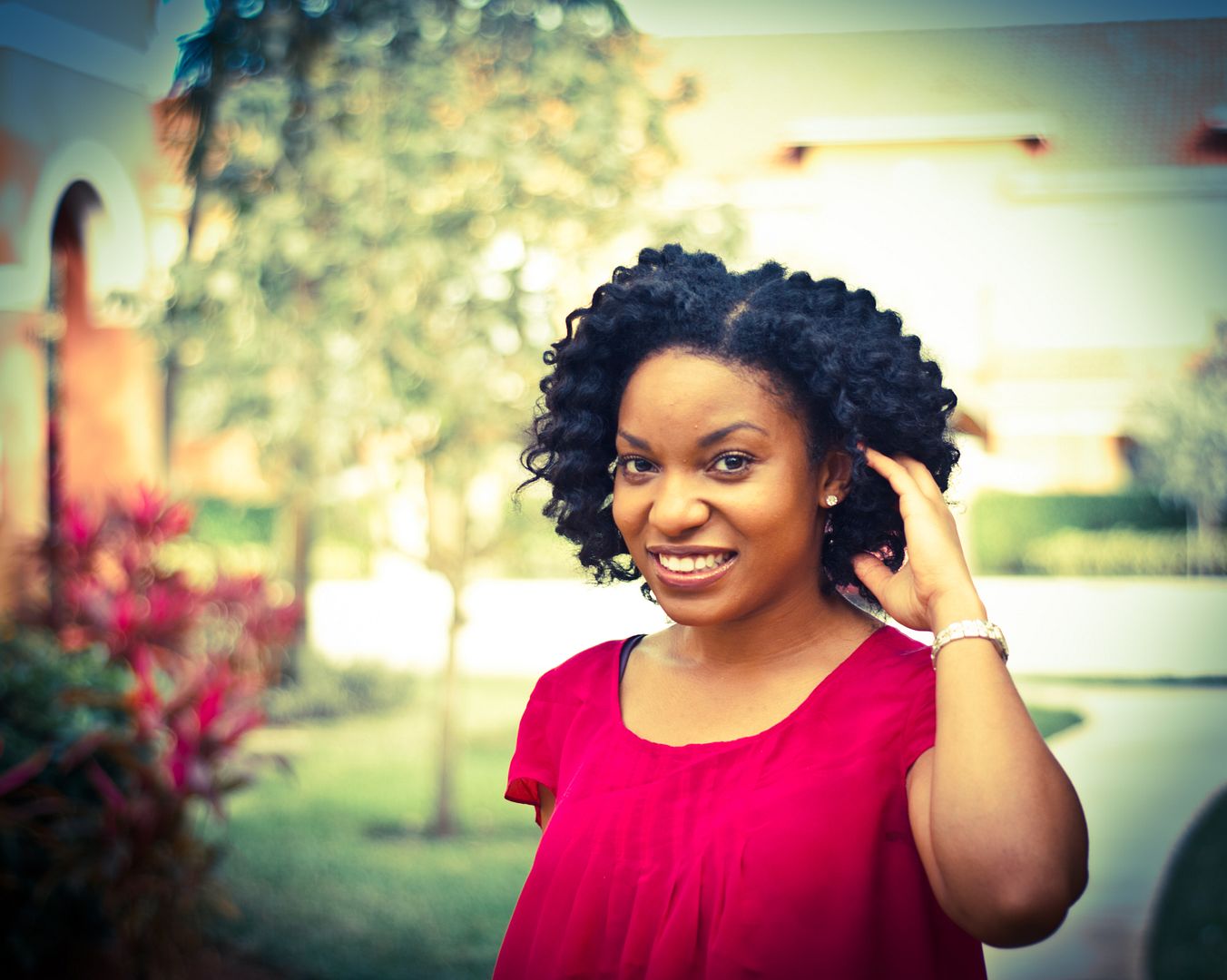 Hope you had a Merry Christmas!!!!

Silk blouse :: Urban Outfitters
High-waisted pants :: Forever 21
Sandals :: Guess

Hair :: 5 flat twists
♡Koos