Yeah, it seems quick to me too. But I couldn't help it! I like to have straight hair when I go to California because I can take advantage of a humidity-free atmosphere.
This was one of my best straightening experiences. I detangled my hair in six sections with VO5 conditioner and my Jilbere shower comb, and then washed my hair with Kinky Curly Come Clean shampoo. It naturally clarifies and chelates (removes mineral deposits from hair and scalp left by hard water) without the use of sulfates. It's also pH balanced. I found it at Target.
I LOVE that shampoo! My hair felt so clean, and that's a feeling I never really got from using other sulfate-free shampoos. I brushed the shampoo through my hair with my modified Denman brush, and then rinsed. I then did a protein treatment with
Aphogee 2-min Keratin Reconstructor
. After I rinsed that out, I deep conditioned my hair with
Millennia Mud
for about an hour. Then I rinsed my hair with cold water and dried with a t-shirt.
Before blow-drying, I separated my hair into 6 sections and added heat protectant:
Aphogee Keratin and Green Tea Restructurizer spray
and
Fantasia IC Heat Protecting Serum
. Then I blowdried my hair on the highest heat setting at the highest power (so it would dry quickly and I wouldn't have to expose my hair to direct heat for too long). I used my ceramic round brush to get my hair pretty smooth, and then flat-ironed on 410 degrees F. with my Sedu.In these pics you can see the difference between the flat-ironed half and the half that has been blow-dried.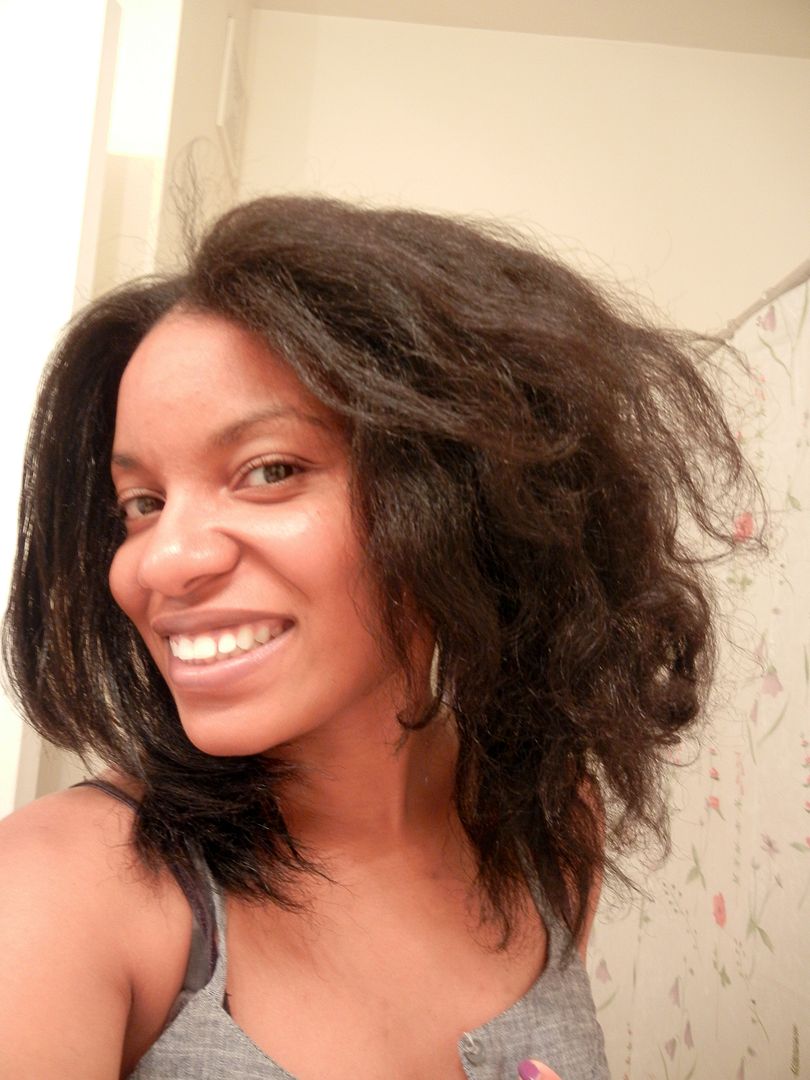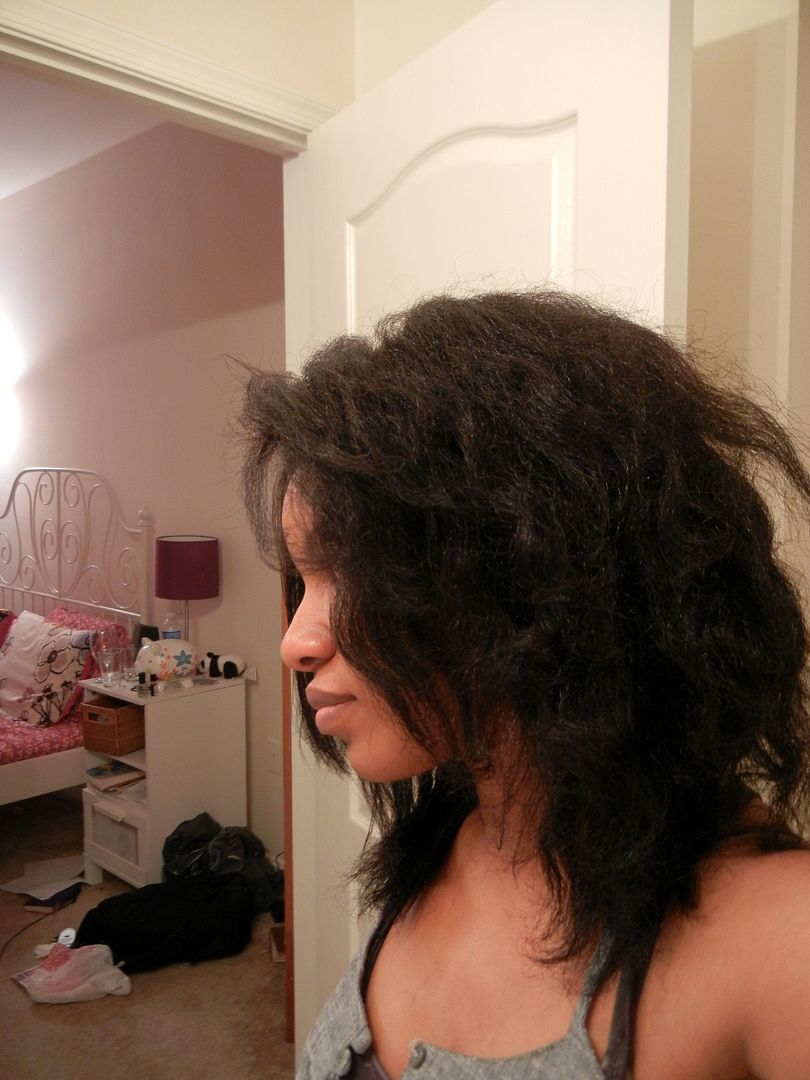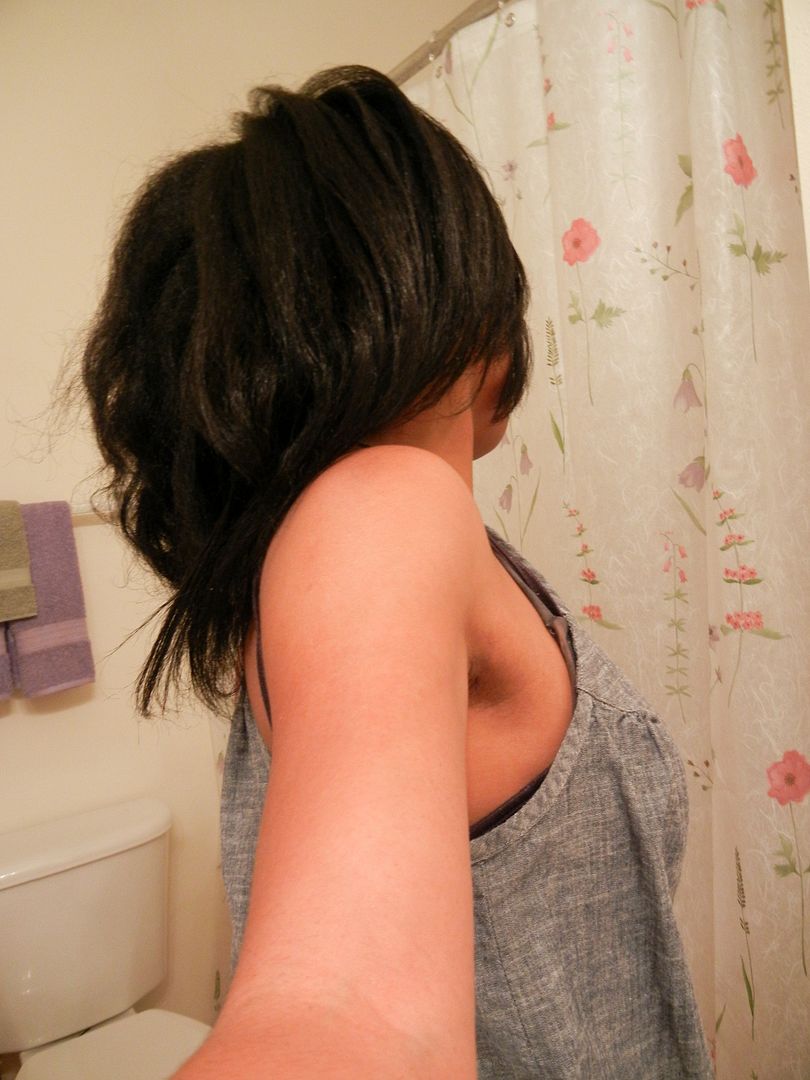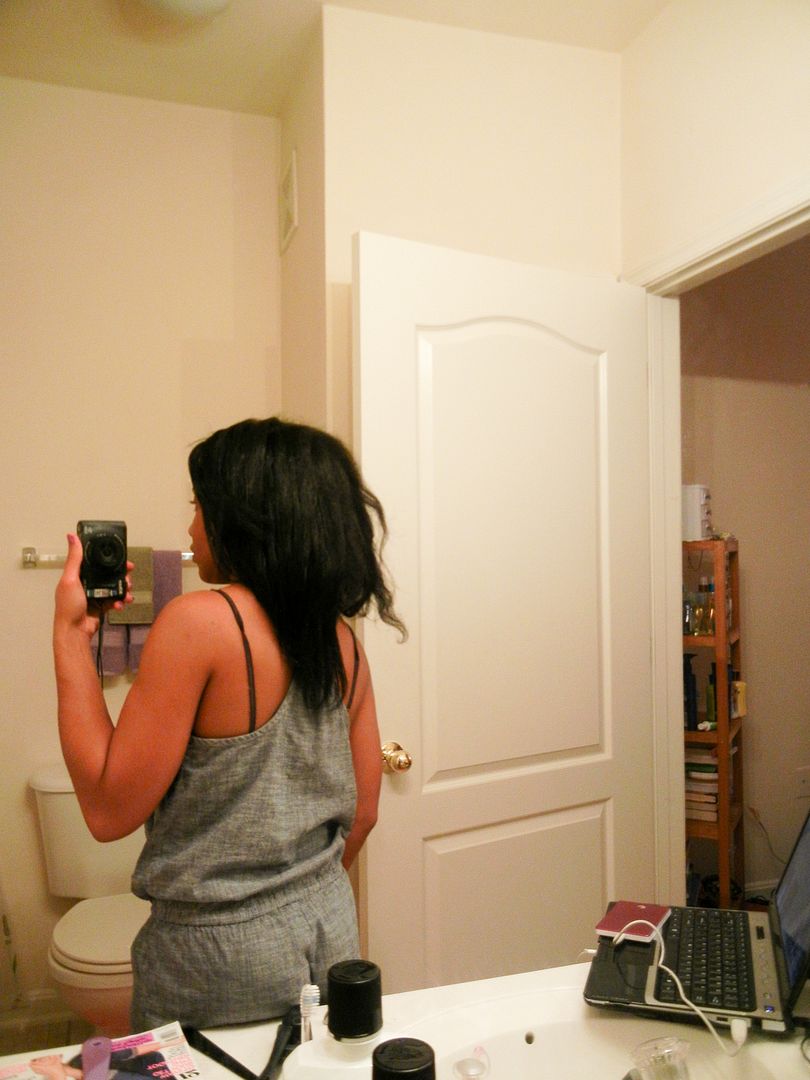 My hair is touching my bra strap at the longest section (the very back), but that definitely doesn't mean I'm BSL, which means I'm still going to be blogging (I'm pretty sure I'll stop once I reach BSL, unless I come up with another length goal--I'm a goal-oriented person). My hair's been straight for about 2 weeks now. I won't keep it straight for much longer. I'm going to trim my ends (MYSELF!!!!!) and curl it this weekend. I'll probably henna my hair soon and then...I'm dyeing it! I'm DEFINITELY still doing that =)
♡Koos