Last Sunday I went shopping in Metro Center and spent too much money. Ah well. You only live once, right?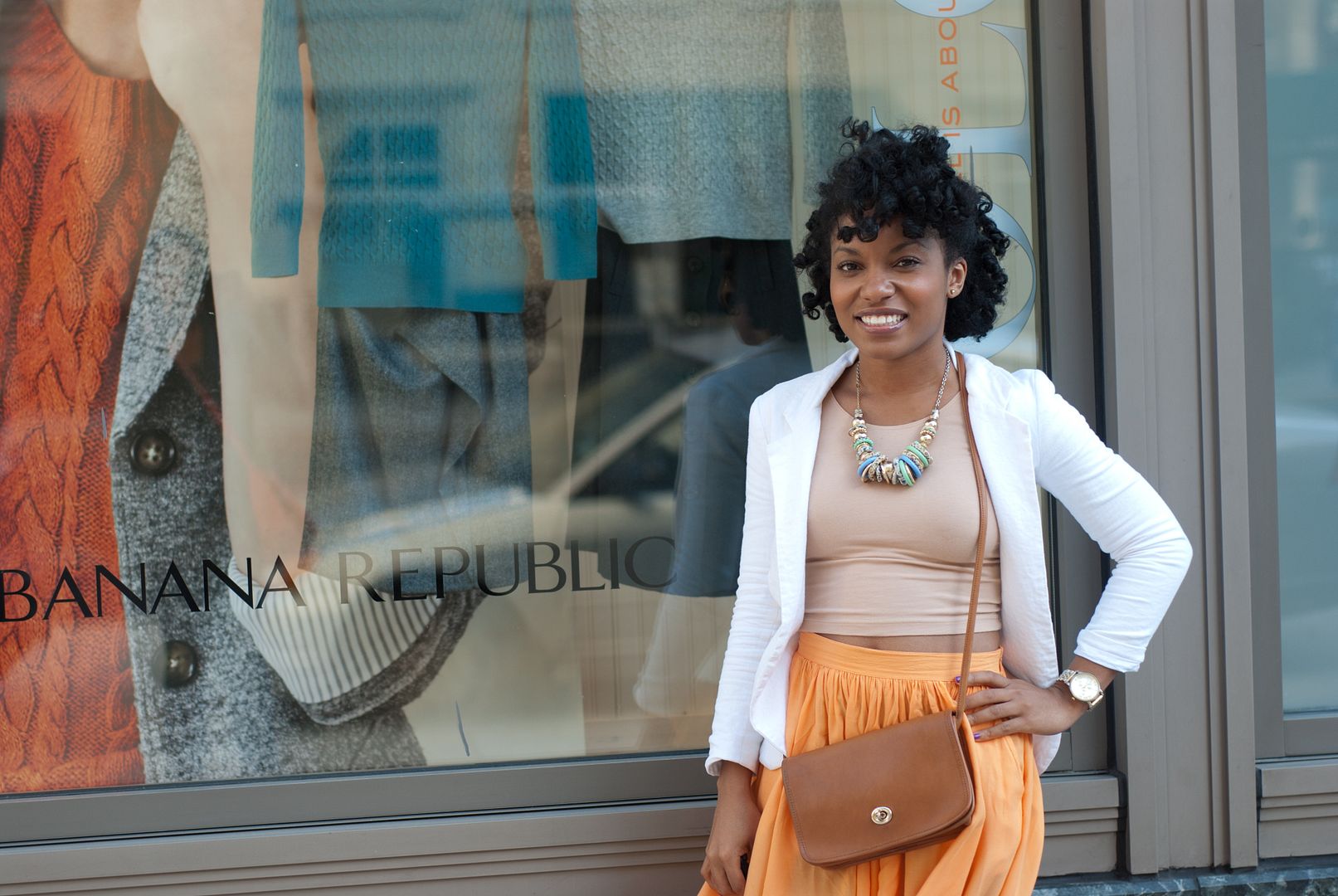 I saw a girl in a bright blue maxi skirt and a white linen blazer the night before and thought, "I have a bright maxi skirt and white linen blazer. What a great idea for an outfit!" I had to wear leggings underneath the skirt because it was a bit chilly, but you could never tell. For fall I'm thinking of pairing this skirt with sweaters. I'm determined to get year-round wear out of it!
Linen Blazer :: Urban OutfittersCropped Top :: American ApparelMaxi Skirt :: ZaraNecklace : H&M Hair :: Pin Curl Roller Set (in modified fro-hawk)Hope your weekend is totally fab!