My new favorite blog is Fashion Bananas, and I was so inspired by her
"Royal and Turquoise"
post that I wore this very casual outfit. To work. Last Thursday.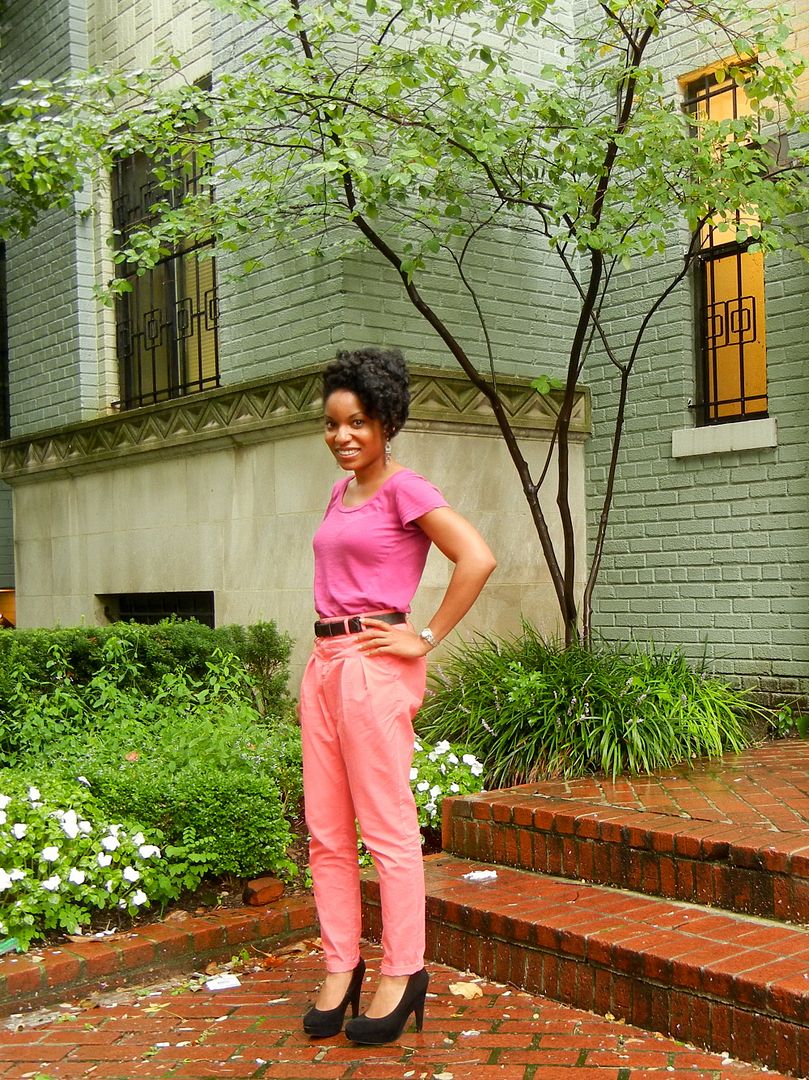 In all fairness, I can dress down as long as I don't have meetings, but I usually don't because I'm afraid something will go down on Capitol Hill and I'll have to rush into a meeting (residual paranoia from my days as a lobbyist). Methinks I shall dress down more often.
Don't you just love this fresh take on color blocking? Pick a color scheme and stick to it instead of wearing three or four different colors. It's an easy way to take your bright Spring pieces into late Summer/early Fall.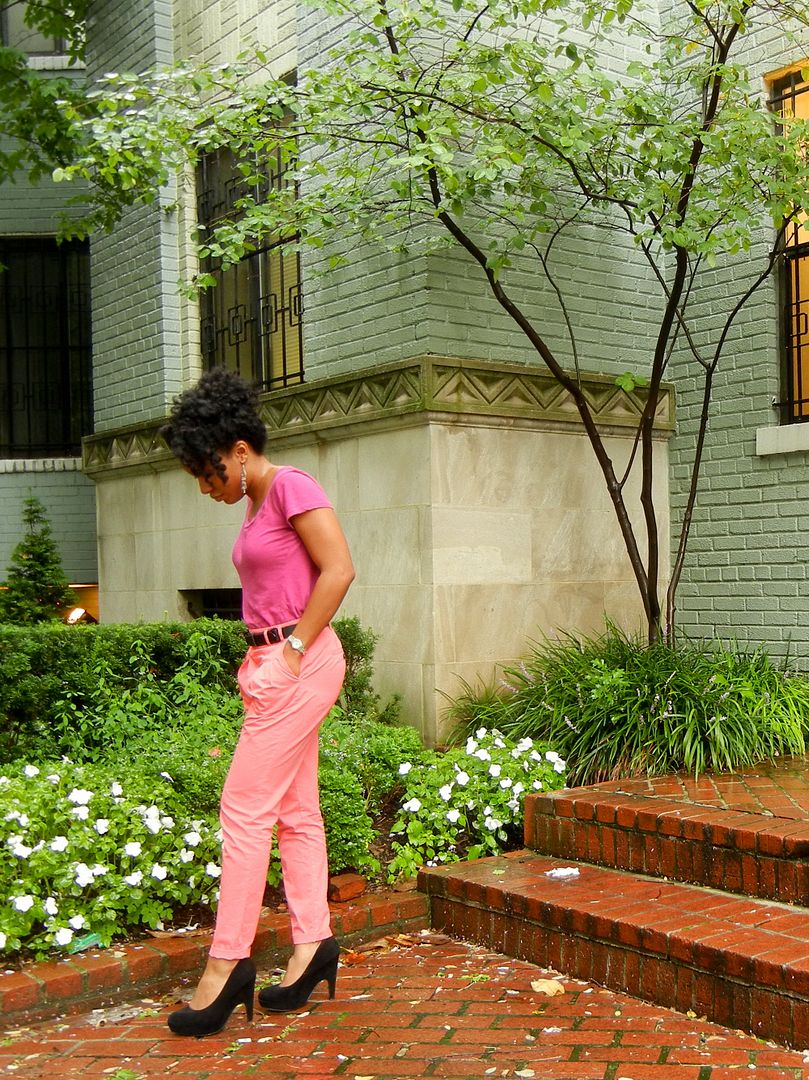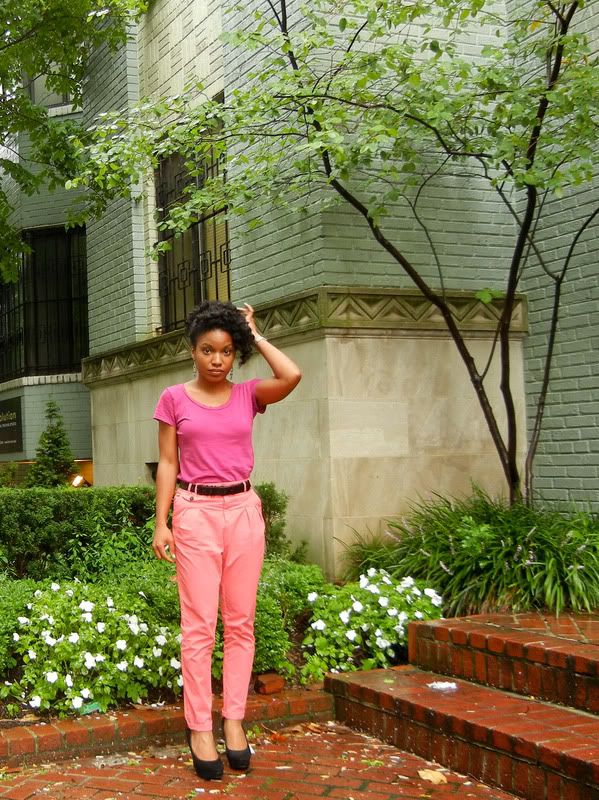 Sorry for that last face...I'd realized someone was watching me -__-
Round neck tee :: Forever 21

Belt and Trousers :: Zara

Platform Wedge Heels (in black) :: Fly Jane



Hair :: 5 Flattwists Twistout in updo