Hello Feisty Ladies =)
This is just a quick update of what my hair looks like 6 weeks after my haircut, which put me back to APL. The picture on the right is my hair the day after it was cut. The picture on the left is my hair as of last night (I was pincurling it for bed and just decided to snap this photo).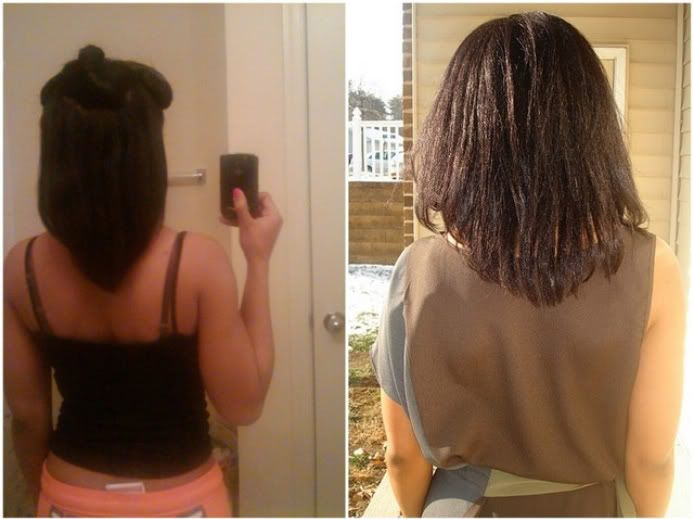 It's an imperfect comparison (my hair isn't nearly as straight now as it was the day after it was cut, and I'm not wearing the same clothes, so it's hard to see any true progress). I'm still at APL, but I can see my V-shape is coming back, which means my hair is growing and I'm retaining that length. My bangs are also longer in the front, which is another good sign.
Again, I'm not trying to be length-obsessed or anything, but I am definitely paying more attention to my ends and I still have a goal of making it to BSL in 8 months (I'm about 4 inches away from BSL now, so this should be do-able). I'm washing my hair the end of this week and will be curly from Feb 4th until Feb 25th, at which time I'll straighten my hair again for my friend's wedding (I like having straight hair in California--gotta take advantage of low-humidity weather :)
Looking forward to another length update in February. Here's hoping there's some noticeable retention!